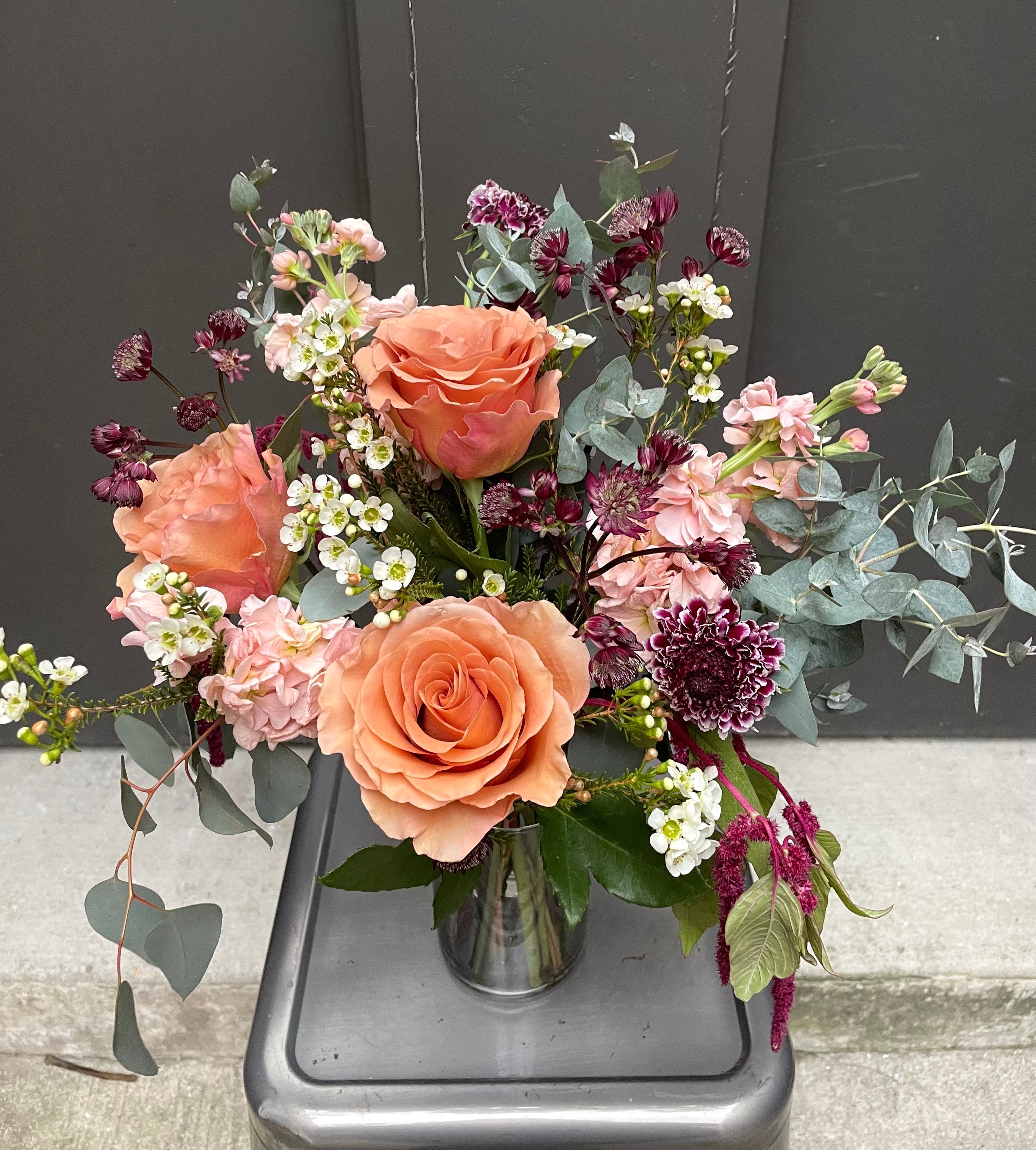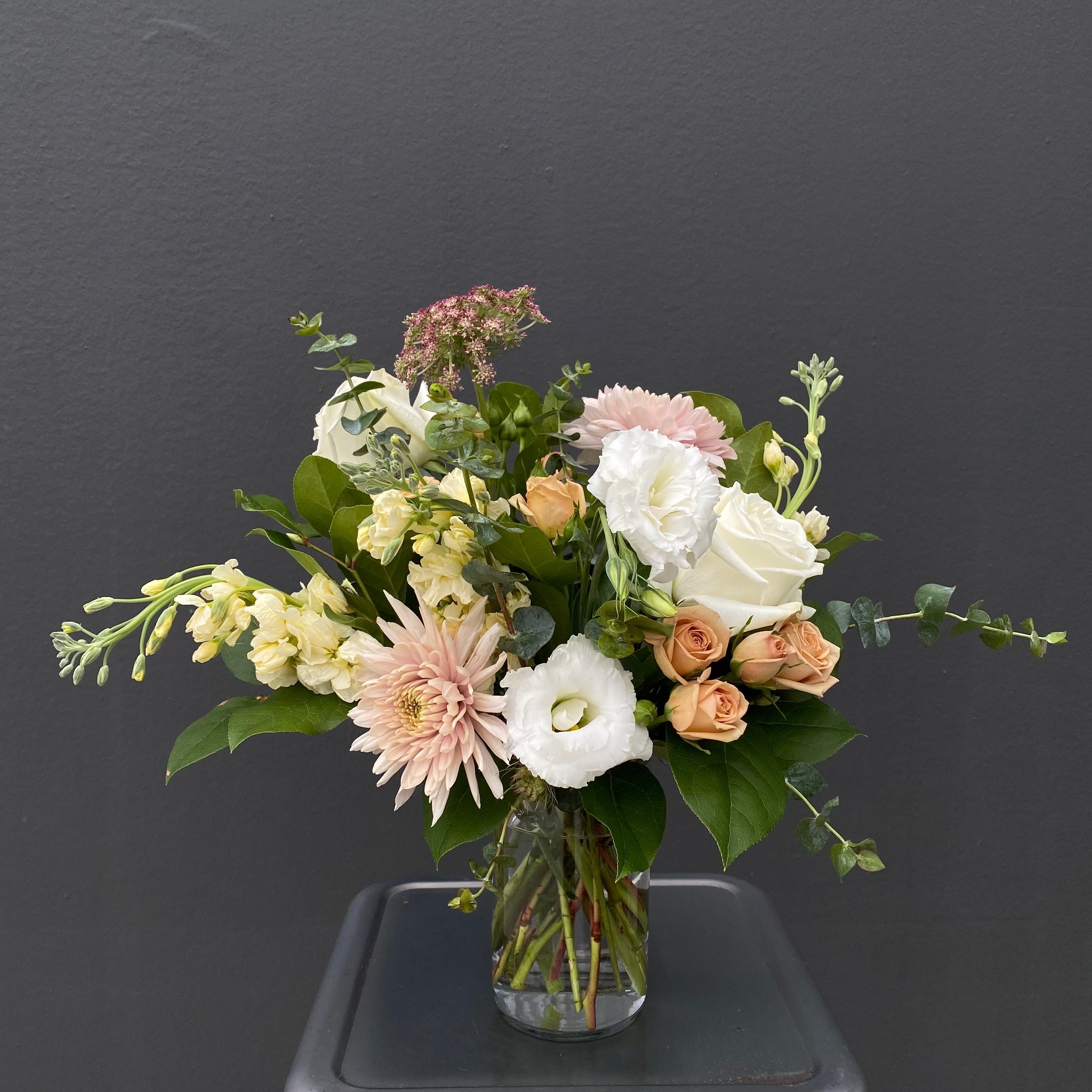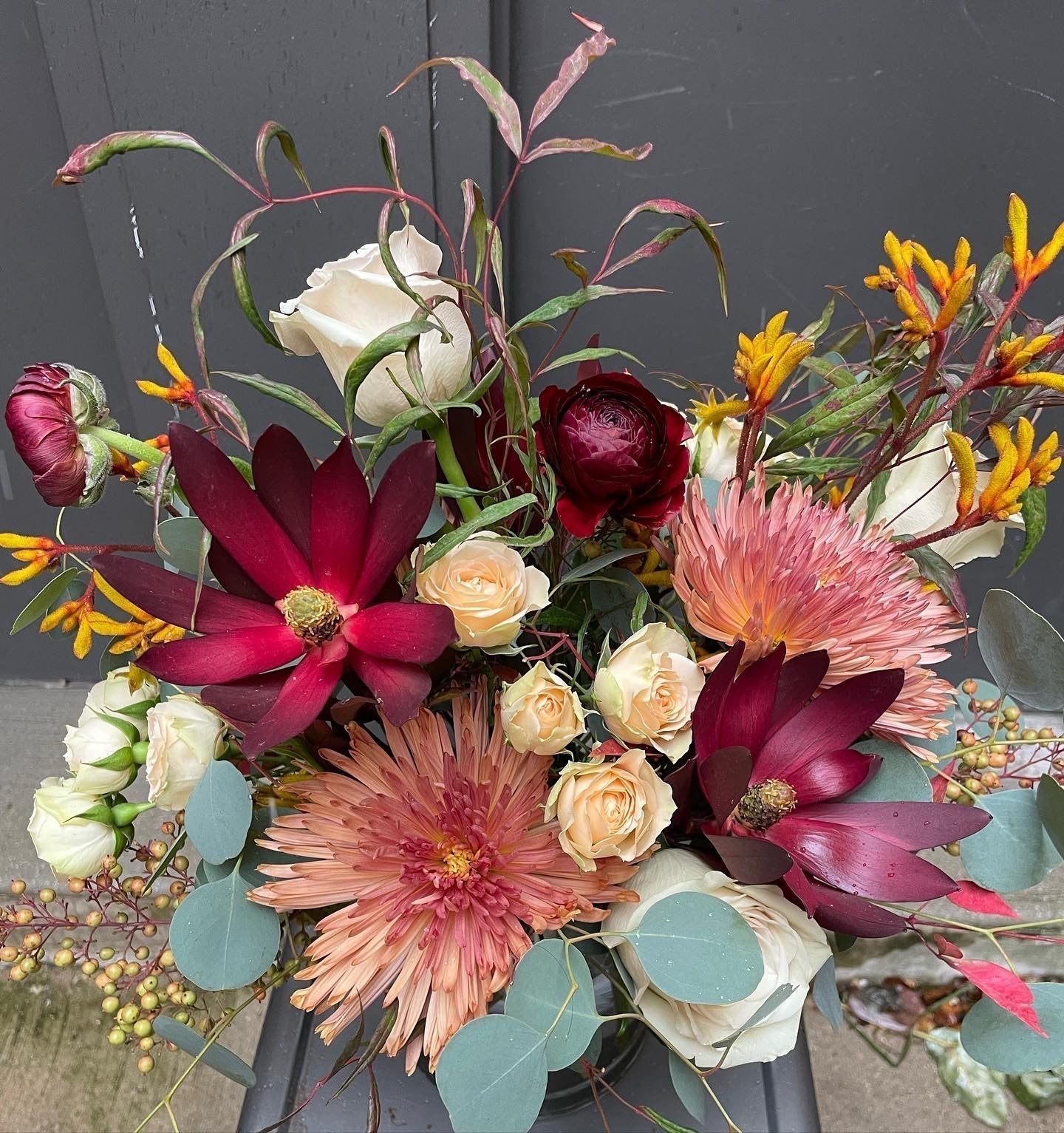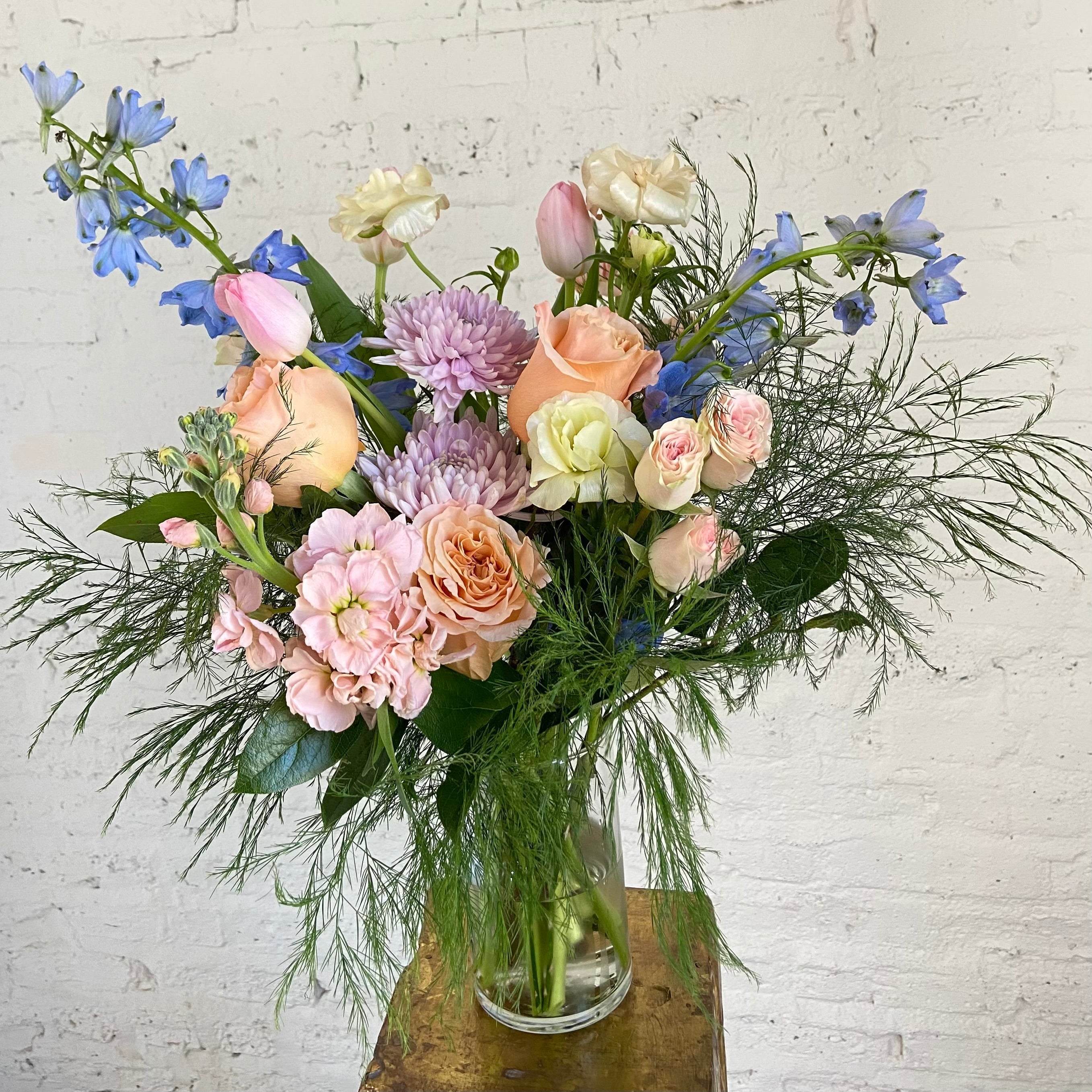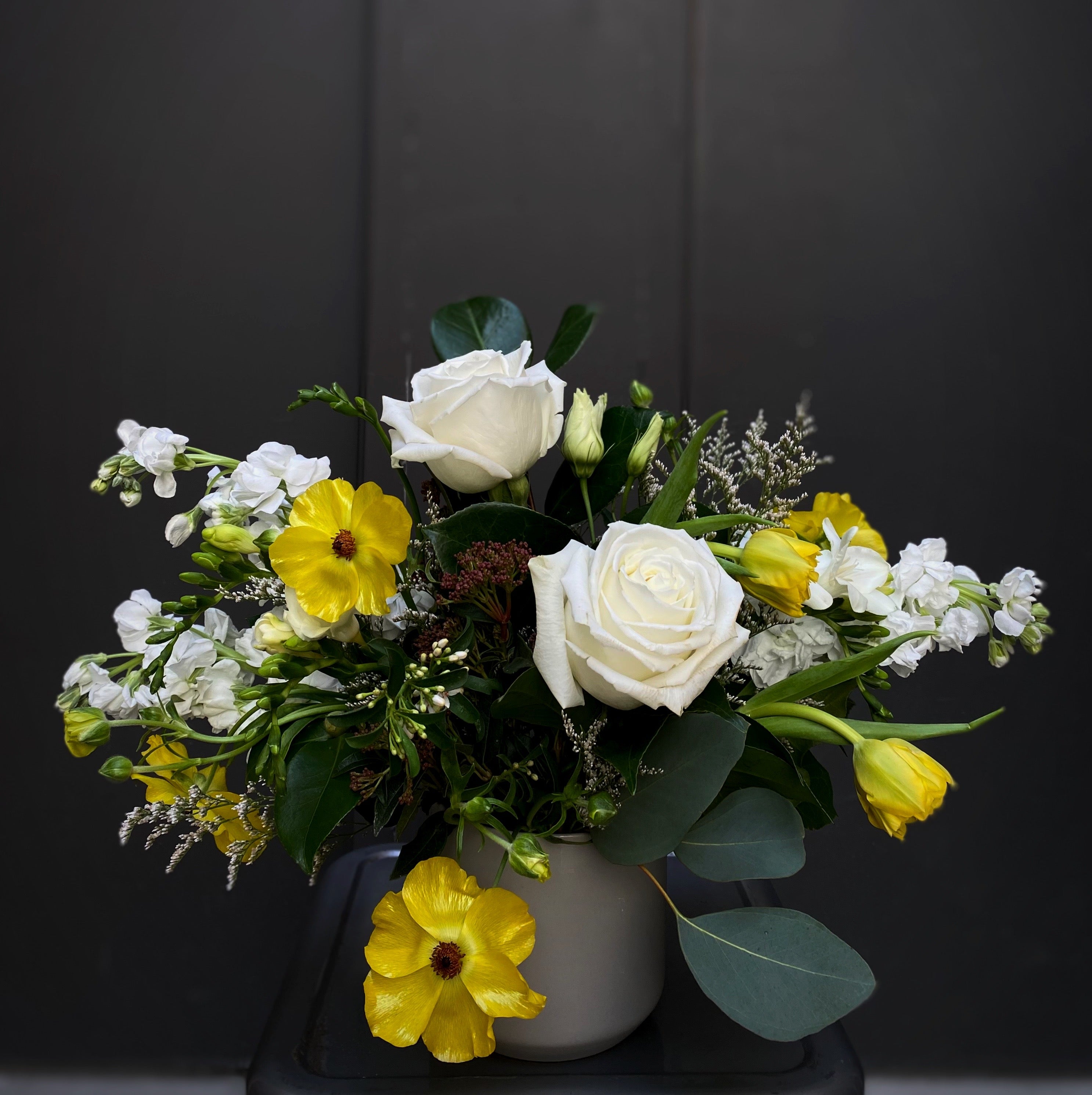 November Vase Arrangement
Designer's choice, signature Fleur style, vase arrangement features an assortment of fresh floral. Working with both floral wholesalers and local growers these bouquets are seasonal and lush! 
Each arrangement is custom- photographs are for size and style reference only. Colors and specific flowers will vary depending on customers' request & designer's discretion. 
To leave a card message, click "ADD TO CART" and then click "ADD ORDER NOTE" located on the bottom left corner above "CHECKOUT" or place the message within the "delivery instructions" section.

Please include any color or floral preferences here too.
We deliver fresh flowers locally within our
 

Chicago delivery range.  This item is not available for priority mail.

If this is a gift, please leave the recipient's cell phone number so we can text them.

* Photos are of $75-$100 arrangements.
Fleur is not required to refund any orders that are not picked up on their selected date.